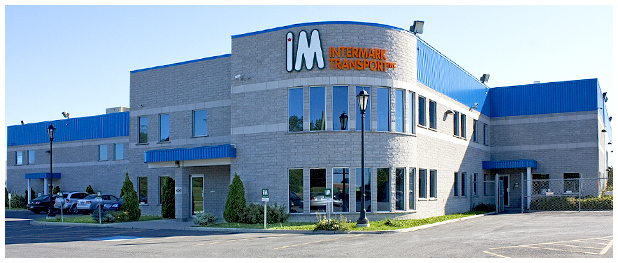 About Intermark Transport
Intermark Transport started its operations in 1997 as a refrigerated carrier bringing produce from California to major chain stores in the province of Québec and grew to be one of the major Transport and Logistics companies in Canada.
Our reputation for service is second to none. Our entire logistics staff and drivers stand ready to work with you and your staff in any way we can be of assistance. We would be delighted to demonstrate to you how our service can help you save time and money. Intermark Transport's multi-faceted fleet provides the ability for you to haul most products easily. We provide high-quality service which is critical to our customers' profitability.
One of our strategies is to treat our customers as partners in order to assist them in meeting and exceeding their goals and objectives. At Intermark, we know that flexibility is a key word in a continuously changing market, and we have structured our business accordingly.
Mission Statement
Our mission is to bring our customers and carriers to the highest level of satisfaction by meeting their needs in the most efficient and effective way using cutting-edge technology; by achieving our mission we will also grow our market leadership.
Why us?
Team of professionals
Outstanding service track record
Large Corporations refer us
Consulting and training
Competitive Rates
24 hour customer service
All purpose equipment
Range of transportation services that can suit any needs
---
General freight division:
Ph: 450-444-1106
Fax: 450-444-0512
West coast division:
888-904-3333
Tel: 450-444-1006
Fax: 450-444-8071