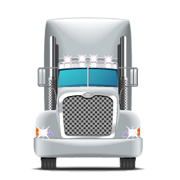 Over The Road
Vans:
we have a wide range of dry van equipment from straight trucks to 53-foot standard or specialized trailers.
Refrigerated:
our company started its operations as a refrigerated ("reefer") carrier. This provides us with a deeper knowledge and understanding of temperature-controlled shipments and equipment. For our customers, this means our years of experience turn into expertise when it comes to moving any type of fresh or refrigerated shipments in all range of commodities. We will even move your temperature-controlled LTL shipments at profitable rates to you.
Flatbed & Stepdeck:
our special team of professionals will provide our customers with the very best rates and impeccable service when it comes to any types of flatbed or stepdeck shipments. We make sure we understand our customers' needs and handle all special accessories and equipment required like tarps, straps, lifts, etc.
Oversized & Specialized:
we are always happy to take on a challenge with any type of oversized/over dimensional shipments and we have all types of specialized trailers available at your service. Our team will always evaluate and determine the dimensions of your freight to make sure we get you the right piece of equipment. We will make all the arrangements for all types of licenses and escorts when needed according to road regulations.
---
General freight division:
Ph: 450-444-1106
Fax: 450-444-0512
West coast division:
888-904-3333
Tel: 450-444-1006
Fax: 450-444-8071